If you want to be in the know about what's going on at Adopt-A-Dog, you've come to the right place.
---
Studio 54 was a huge success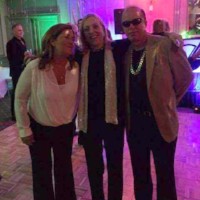 Carriage House Motor Cars hosted a Studio 54 Party on Saturday and it was a huge hit! The dance floor was packed all night and the outfits were amazing. Thank you to everyone who came out to have some fun and support the dogs.
Thank you Carriage House Motor Cars for another great fundraiser!
---
Silver Pet Prints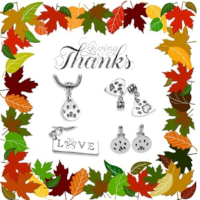 It is never too early to start thinking of holiday shopping while giving back to your local community!  "Giving Thanks in November" allows you to start your shopping (and never having to leave the comfort of your own comfy home) and giving back 15% to us, Adopt-A-Dog now through November 30th! 
Silver Pet Prints Northeast hand-crafts each piece of jewelry that captures the paw print of your furry family member!  There is a piece for every man and woman in silver or 22K gold that you can take anywhere!  The jewelry pieces that hold these beloved prints consist of pendants, charms, cuff links, key chains and more!
Have you had a pet that has passed? If so and you were given an ink print or clay mold...well we are delighted to let you know they can use either to create a piece for you!
Contact Alicia today to place your order by November 30th or for more information at 585-402-9028 or alicia.thompson@silverpetprints.com.  Lastly, don't forget to mention Adopt-A-Dog!
---
Wrists for Rescue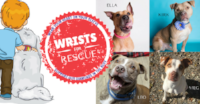 Are you looking to be a part of making a difference in the lives of homeless animals?  Our first annual PAWS FOR CHANGE campaign is the way to help.  Adopt-A-Dog wants to recognize the impact that our youth volunteers make at our shelter and in the community.  Whether it is reading to the dogs, organizing fundraisers or spreading awareness about the dogs at our shelter, our young volunteers offer much needed support and their influence can evoke great change in the lives of our shelter pets while they search for their forever home. 
Click here read more and get involved!
---
Paws for Change - Youth Awards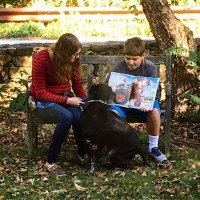 Looking for a way to teach kids the value of philanthropy? We've designed a special fundraiser just for them! With Wrists for Rescue, your children or grandchildren can choose a dog (or dogs!) they want to help and then wear their heart on their sleeve. Click to read more and get involved.