If you want to be in the know about what's going on at Adopt-A-Dog, you've come to the right place.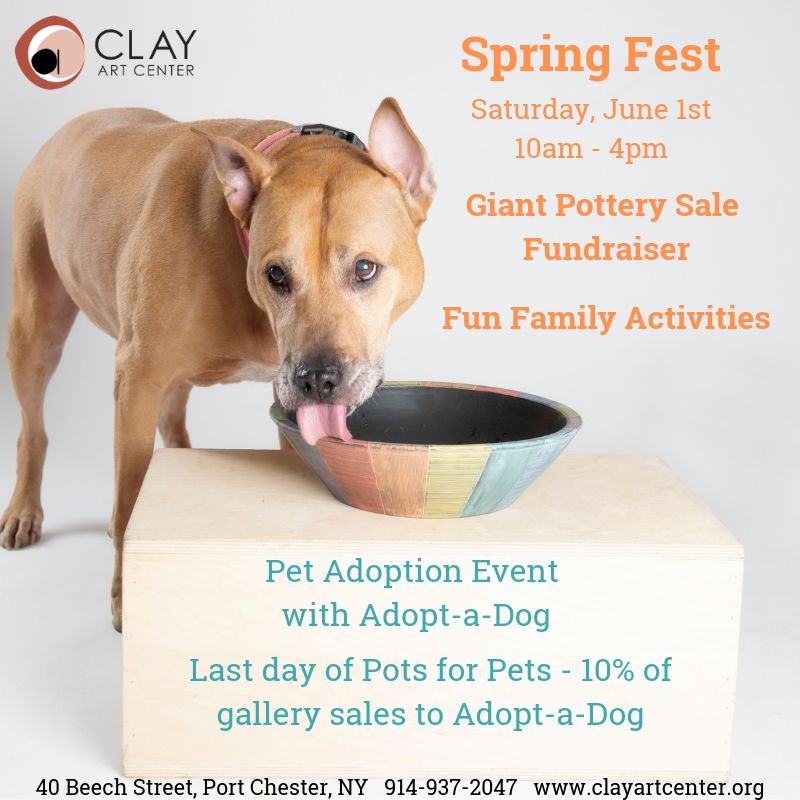 Enjoy a fun day at the Clay Arts Center and meet some of our adoptable dogs. 
---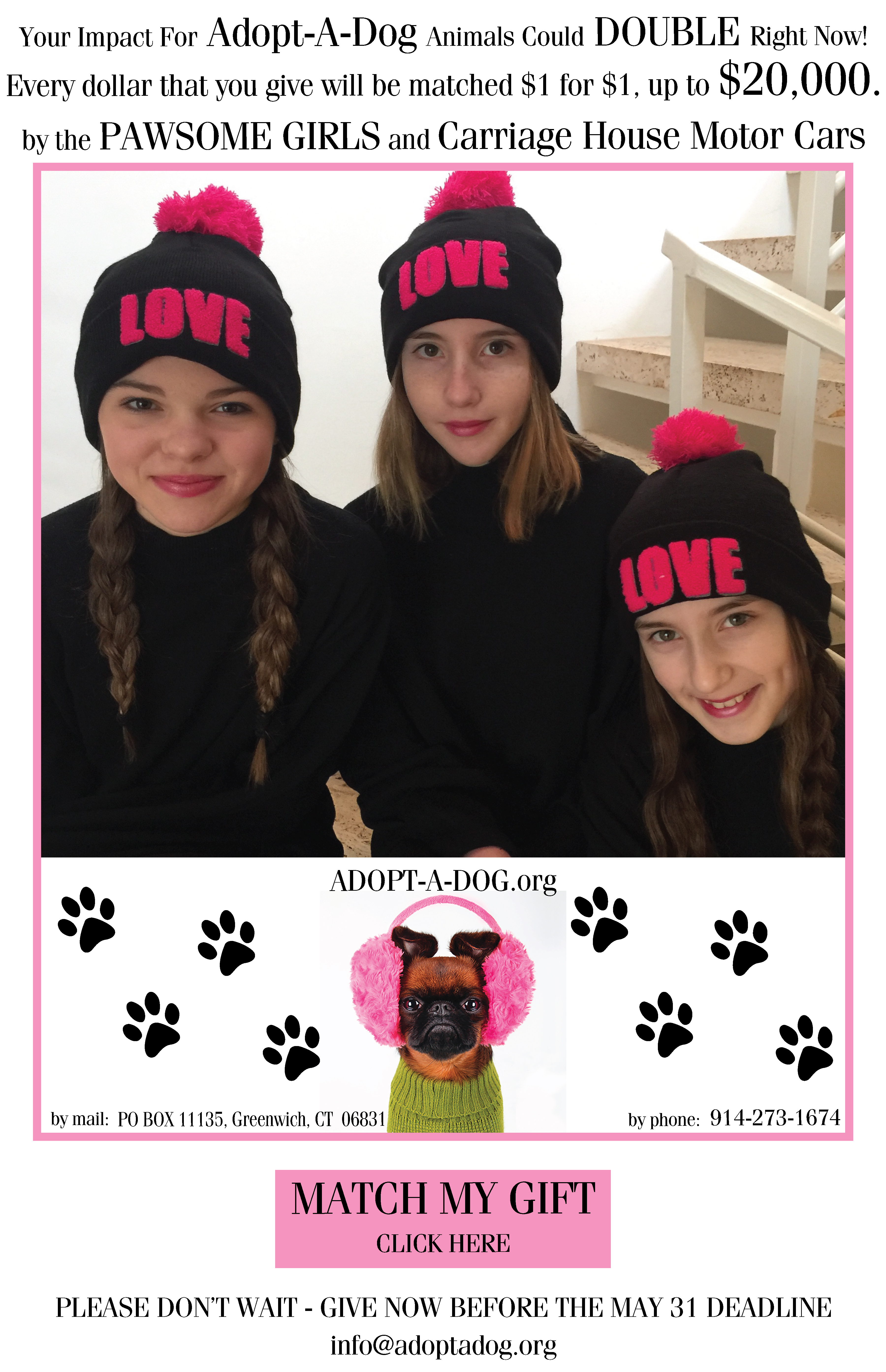 ---
Tischman Pets Photography Photo Shoot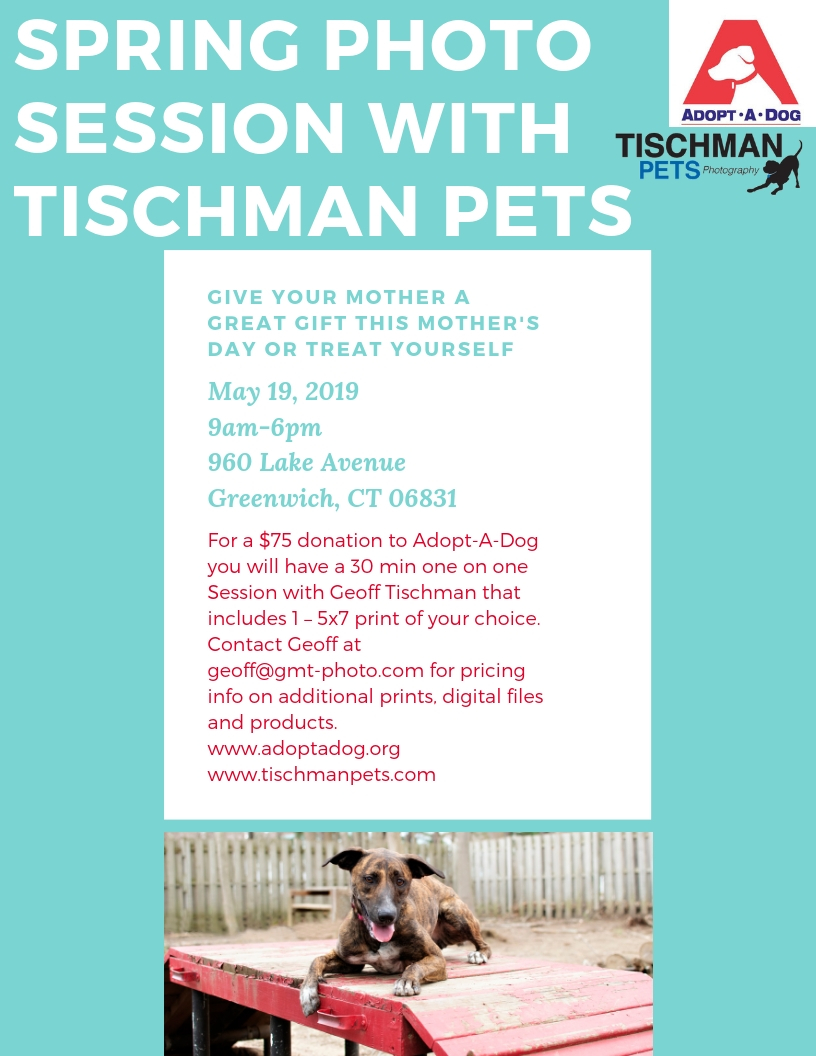 ---
New Canaan Dog Days May 4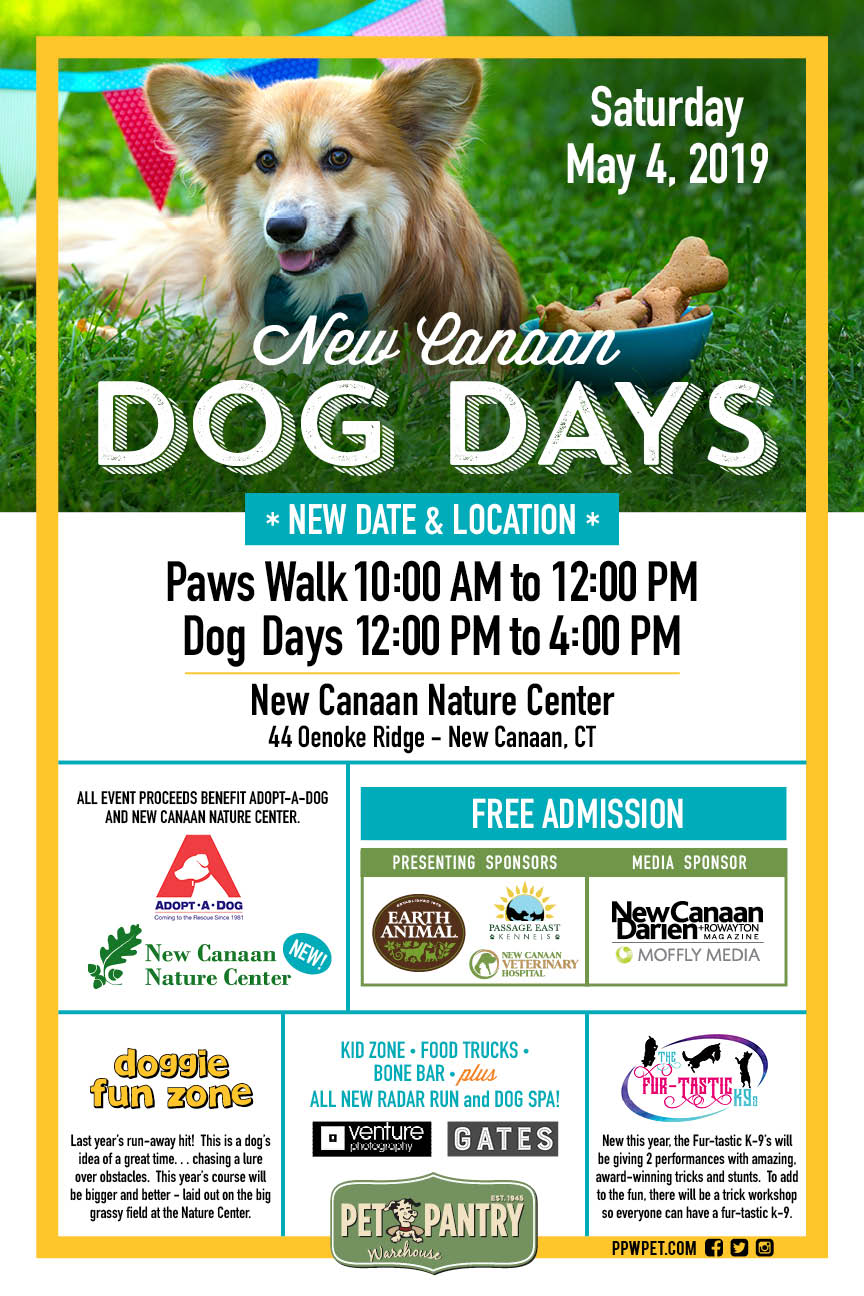 The 10th annual New Canaan Dog Days presented by Pet Pantry Warehouse will be hosted, for the first time ever, at the New Canaan Nature Center on Saturday, May 4!
This year, the New Canaan Dog Days event is kicking off with a fundraising Pet Pantry Paws Walk through our Nature Center trails beginning at 10:00 am. Participants are required to register for the Paws Walk and a $20 fee will benefit both Adopt-a-Dog and the New Canaan Nature Center
For more information click here!
---
Fund The Shelters Challenge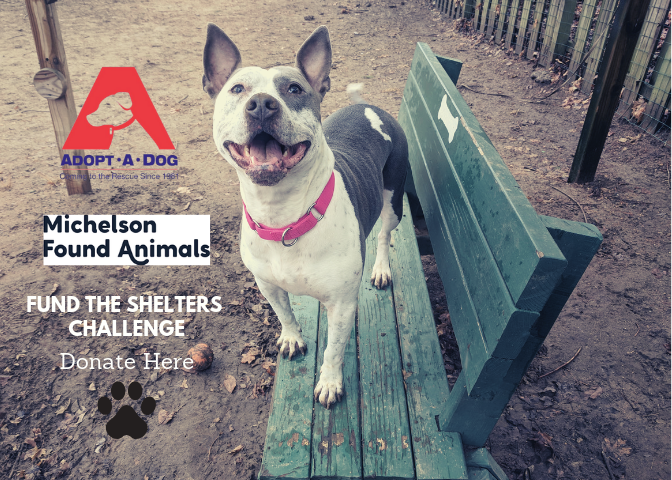 Fund The Shelters is a friendly fundraising campaign launched by The Michelson Foundation where organizations dedicated to helping dog in need compete to raise the most money with the top team winning a grand prize cash donation of $50,000.   

It starts on April 9 and a total of $200,000 will be given away to organizations in the Challenge. The top raising organizations that raise the most will receive cash donations. We're ready to raise as much money as we can so we can win the $50,000 grand prize donation. 
The Challenge begins on April 9 and ends May 9.
How You Can Help 

Please consider joining our team as a fundraiser. By setting up a fundraiser for our cause and reaching out to your network of supporters, you can help us make an even bigger impact and get us closer to that grand prize.  
It takes less than five minutes to set up a fundraiser. All you have to do is click this link and click 'Join the Team.' 
 
---
Pots For Pets Exhibit at The Clay Arts Center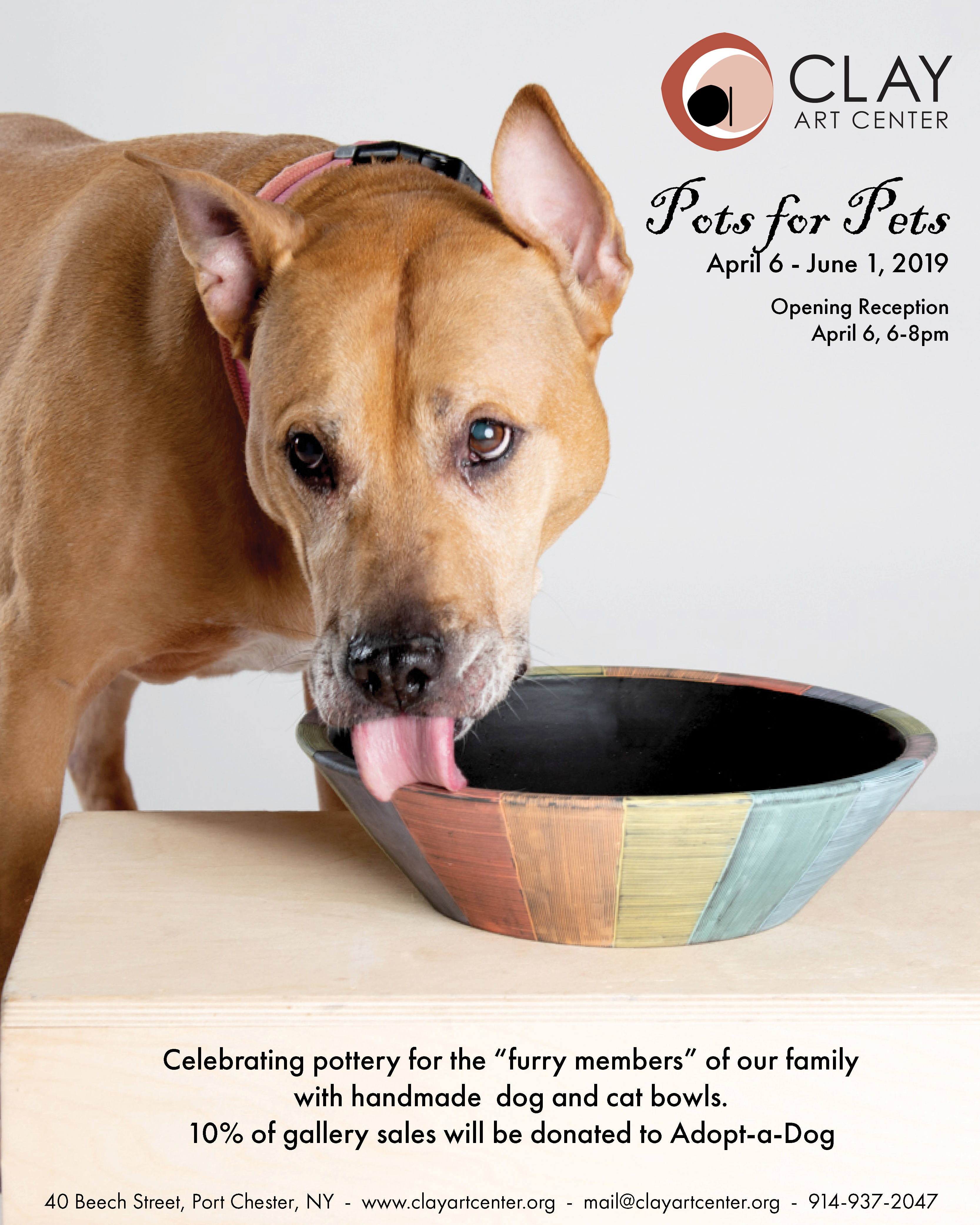 Join us April 6th from 6-8pm at the Clay Arts Center for the opening reception. Check out hand made pet bowls, receive a tour of the gallery and meet the artists! 10% of galley sales will be donated to Adopt-A-Dog between April 6 and June 1!
---
Greenwich Neighbors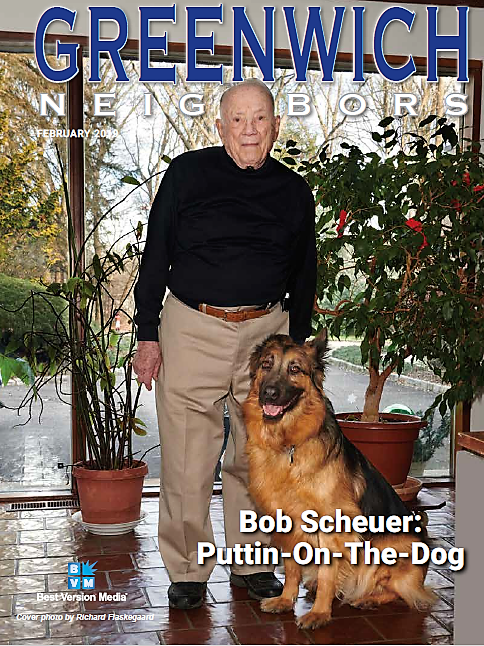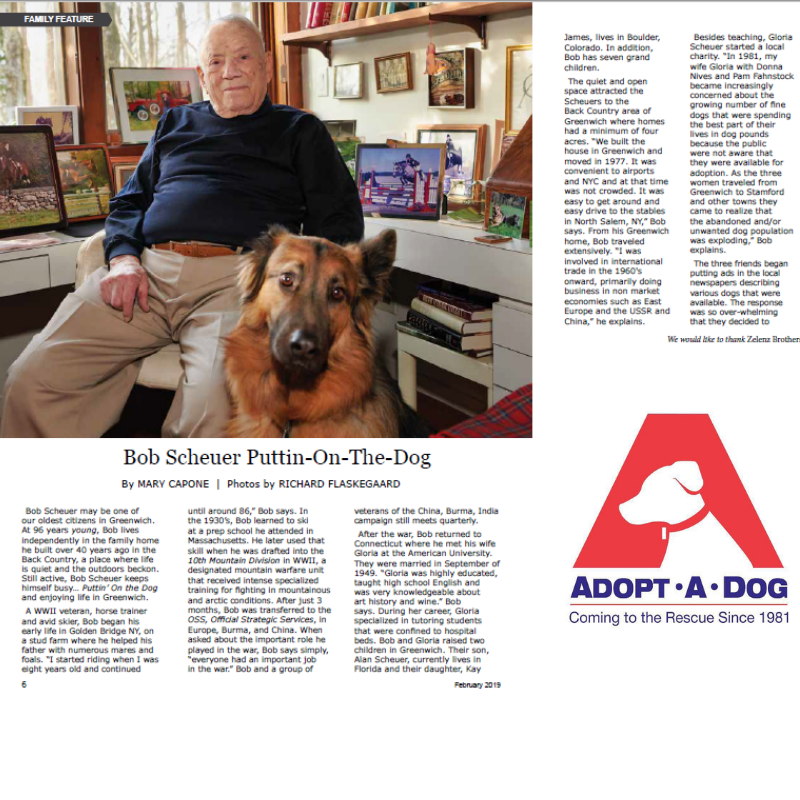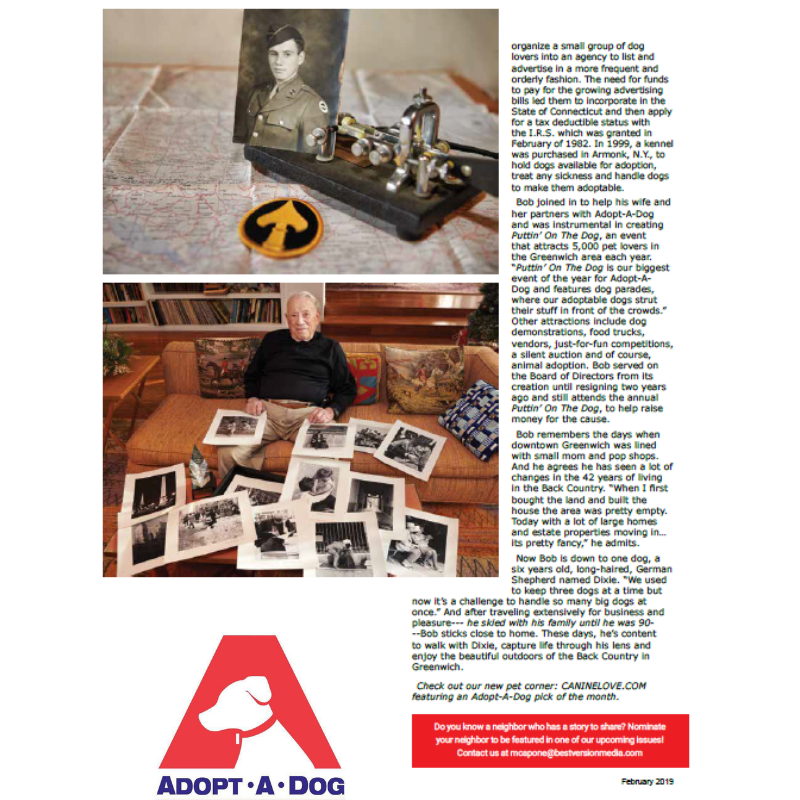 ---
Greenwich Free Press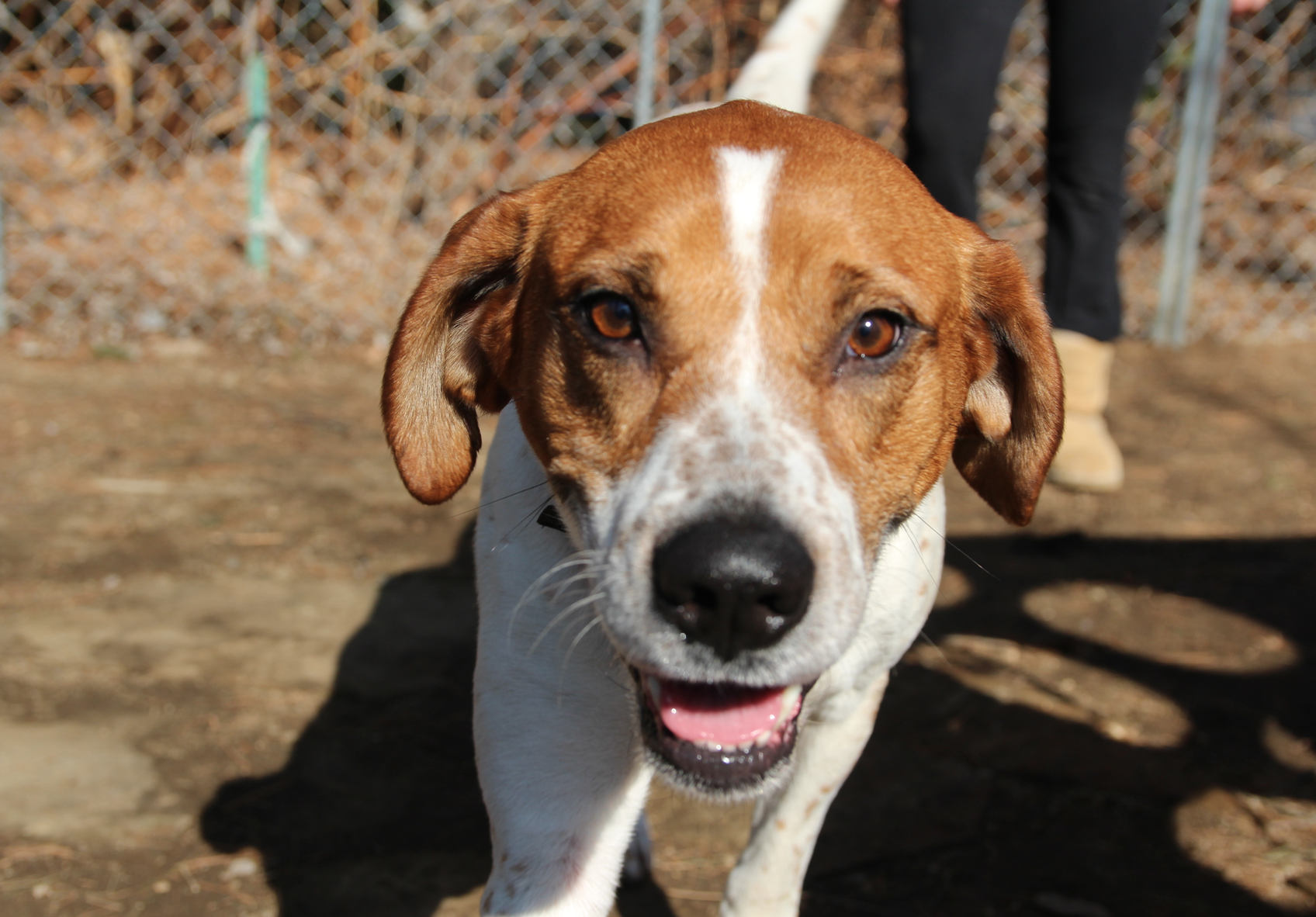 Bo Peep is a happy girl available for adoption from Adopt A Dog in Armonk. Feb 5, 2019 Photo:Leslie Yager
---
Change for Change