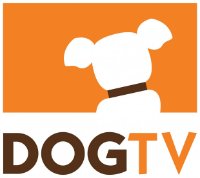 It's almost the weekend and we have some exciting news. Adopt-A-Dog will be featured on DogTv! DogTv has a new show, The Adoption Show, which features dogs available for adoption all over the country. We are 1 of 50 other shelters that will be featured on the show.
We are thrilled to be featured on a show that promotes adoption. This is an important show for dogs in shelters everywhere because when you are adopting a dog, you are not only getting a pet, companion & family member; you are also saving a life.
Through this show we hope to highlight some of the adoptable dogs of Adopt-A-Dog and the work that goes into every dog that enters the shelter. Adopt-A-Dog's mission is to Save, Socialize and Secure loving homes for unwanted or abandoned dogs.
Here at Adopt-A-Dog we go above and beyond to make sure each dog is going to their forever home. It may sound cheesy, but we try to find their "perfect match." We work with each dog individually because we believe that every dog deserves the opportunity to be the best dog they can be.
DogTv – The Adoption Show is available on DIRECTV, Xfinity Comcast and RCN and a new episode airs every Friday. If you are looking for a dog or just love dogs, The Adoption Show is the show for you!
A home for every dog is our vision and we hope to reach potential adopters through The Adoption Show!
For more information on the Adoption Show, visit https://www.dogtv.com/adopt
---