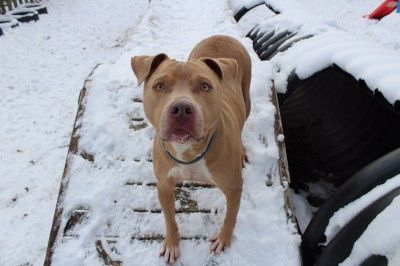 Welcome back Paws for Thought fans! It's officially the middle of winter, which means it's often too cold for you to want to spend long periods of time outside with your furry family members. So this blog will go over ways to keep your dog busy and entertained during the winter season.
There are many ways to keep your dog busy, from games, tricks and obedience training; we have ways to keep your dog from going stir crazy in the house all winter long.
Walk outside – A short walk outside in the winter is good for you and your dog. A walk is a great form of exercise and you both get some fresh air.
Feeding toys – A Kong filled with treats is a great way for dogs to stay busy and release stress. A frozen Kong can be extra fun for dogs to chew on. You can also keep dogs busy during their regular feeding times with slow feed bowls.
Tricks – Teaching your dog tricks can be fun for the whole family, and there is a never ending list of tricks to teach your pooch, so you won't have to worry about running out of ideas. Some popular tricks to teach your pooch are sit, stay, paw, high five, heel, come and leave it are just a few.
Obedience training – Whether you train them at your house or go to an actual obedience class, this is a great way to keep your dog busy, active and mentally engaged.
Tug – This is a great way for your dog to burn some energy. Before playing tug with your dog it is suggested that your dog knows the commands drop it and leave it, for a safe game of tug.
These are just a few ways to keep your dog busy during these cold, winter months! Hang in there everyone, warm weather is just around the corner!