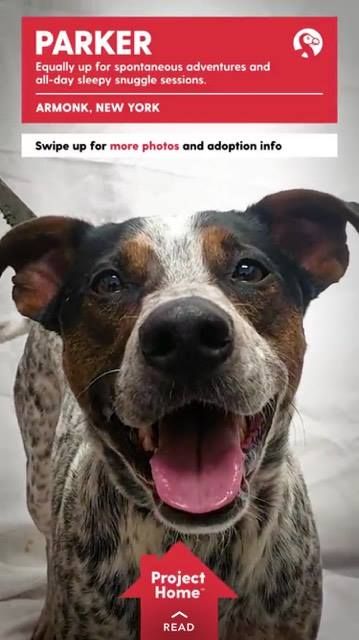 Happy Friday Paws for Thought Fans! First things first, we would like to thank everyone that donated yesterday for Fairfield County's Giving Day! With the help of a matching gift from one of our donors, we raised a total of $7,825!.
Continuing with exciting news, Adopt-A-Dog will be featured on The Dodo Snapchat starting March 16th! The Dodo has started a new Snapchat initiative, Project Home. This feature allows its followers to learn about adoptable animals and help them find homes. Project Home on The Dodo will be featured under the Discover section on Snapchat.
The Dodo is a very popular website that shares entertaining and moving stories about animals, that recently branched out to Snapchat. Their articles are sharable, and can be found all over Facebook.
The Dodo Snapchat will be featuring 4 dogs from Adopt-A-Dog starting March 16th. Leo, Parker, Rousey and Sora are the beautiful dogs that will be featured, so be sure to add The Dodo on snapchat (username: thedodo.com) and tell your friends!
Leo, Parker, Rousey and Sora have all been at Adopt-A-Dog for 1+ years. Each dog will have a short write up about them, with some cute videos and pictures to catch potential adopters' attention. Because of The Dodo's popularity, we hope to draw in the attention these dogs deserve and help them find their forever homes!
If you love animals, thedodo.com is the best account to add on snapchat. All animals, all the time. You won't be disappointed. Plus there are about to be some really adorable dogs featured on it.