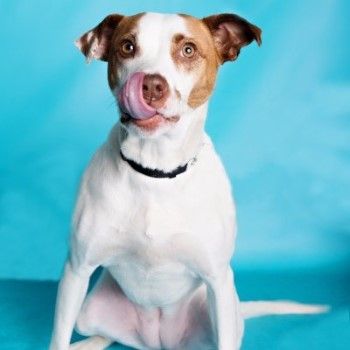 Welcome back Paws for Thought fans. This week we want to introduce you to our adoptable dog of the Month, Meg!
Meg is one of our Diamonds in the Ruff here at Adopt-A-Dog. She came to us a little while back and is patiently waiting for her forever family. Meg is a 3 year old hound mix who just loves to play with other dogs. Almost every day you can catch her playing in the yard with her best friend, Parker. When she's not spending her days running around the yards of Adopt-A-Dog, she is with her part-time foster parent.
Meg spends a couple days a month with her foster parent, so she is getting more comfortable in a home environment and is house trained. Meg is a little shy around new people and new environments, but once she is settled in, she is a love bug.
Meg is also our resident kennel kitchen dog. So she gets an abundant amount of both treats and love.
Meg would do best in a home with older kids and can live with cats and dogs.
A list of Meg's favorite things:
- Treats
- Parker
- Giving kisses
- Tennis balls