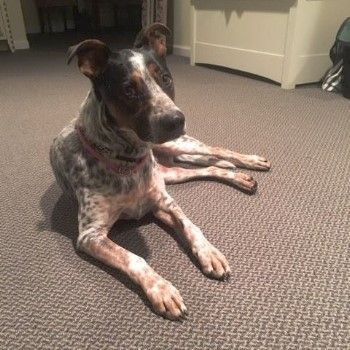 Clear the Shelters is only 2 days away and we want to help you prepare your home for a dog.
Bringing a dog home is exciting! You have a new best friend to spend your days with and greet you at the door every day. So how should you prepare your home?
* Pet Supplies – Your dog will need a collar, leash, toys, food and a crate is suggested. Crates are often a dogs "safe space."
*Wires & Outlets – Some dogs will chew on anything and everything they can get their mouths on. It is important to keep wires out of harm's way and put baby socket plugs in electrical sockets just to be safe.
* Food – Do not leave food around if you don't want it to be eaten. If you aren't used to having pets around, this may be hard. Leaving food any place where a dog can reach is risky. Dogs love food. Also on that note, be sure to keep your trash of your dog's reach or have a lid on your garbage. If not, you may come home to a mess.
Now that you're ready to bring your furry friend home, head over to Adopt-A-Dog on Saturday, August 19th! We are located at 23 Cox Ave, Armonk, New York.
Click here to meet our available dogs!