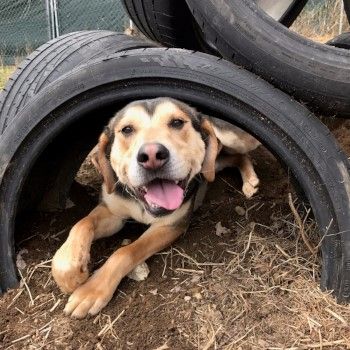 It is September 7th and we can already feel that crisp Fall air! Fall is a great time to spend some time outside with your furry friend. Here are some of our favorite ways to spend Fall days with our dogs.
The best way to start your Fall is by attending our Puttin' On the Dog show! Puttin' On the Dog is on September 17th and is a great way to spend time with your dog. This festival is for all dogs and dog lovers! Expect to see adoptable dog parades, fun demonstrations, entertaining competitions, a scavenger hunt and so much more!
One of our favorite Fall activities is Howl & Prowl! Howl & Prowl is on October 29th and is a fun way for pet owners to get in the Halloween spirit with their dogs! Howl & Prowl is hosted by Pet Pantry Warehouse and all proceeds benefit Adopt-A-Dog. The event has tons of pet friendly vendors, with free pet food samples from all, free photo portraits with Venture Photography, free pet caricatures and the best part, a costume contest!
Another great fall activity is visiting a pumpkin patch. Your dog will enjoy exploring the pumpkin patch and taking in all the fall scents. Once you and your pup pick the best pumpkin in the patch and return home, reward him with a slice of pumpkin! Be sure to check that the pumpkin patch you go to is dog friendly.
Visiting an apple orchard is another great way to spend a fall day. Just like a pumpkin patch, your dog can wander around the orchard helping you look for the best apples.
Fall is also the perfect season to take your pup on a hike! A hike is a great form of exercise for you and your dog.
Lastly, everyone knows that when Fall starts, so does football season. To get in the spirit, go outside and throw the football around with your dog. People aren't the only ones who enjoy football season!
We hope you enjoyed these ideas and have a fun Fall!