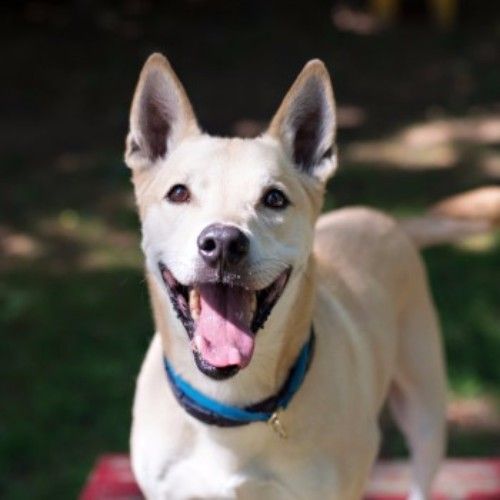 It's October, which means it is the best month of the year. Adopt a Shelter Dog Month! If you are looking for a companion, adopting is the way to go. Why may you ask?
* Benefits of adopting – When you adopt from Adopt-A-Dog, your dog will be microchipped, up to date on vaccinations, spayed/neutered and have gone through some of (or completed) our training program.
* Adoption fee – Adopting a dog is a lot less expensive than buying from a breeder or a puppy store. Often times, puppies can cost 1k or more. At Adopt-A-Dog, the adoption fee for a puppy is $325, an adult dog is $225 and senior dogs (8+) and dogs that have been with us for over a year are donation of choice.
* Saving a life – When you're adopting a dog, you are also saving a life and giving a homeless pet a home. And when you adopt a dog, you are giving another dog a chance to come into the shelter and find their forever home.
* Unconditional love – This is true for all dogs, but when you bring a shelter dog home, you can really see how grateful they are to have a home and a family.
These are just a few of the many reasons you should adopt the next time you are looking for a furry friend. So the next time you or a friend are thinking about adding a dog to the family, please think about the homeless pets that are waiting patiently in kennel runs day after day, hoping to find a forever family.
Remember, Adopt Don't Shop!