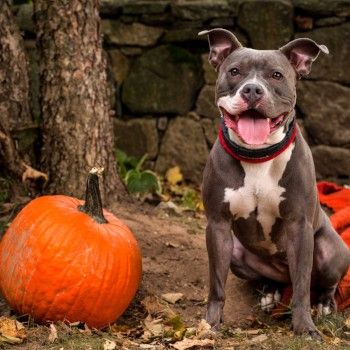 Happy Thanksgiving Paws for Thought fans! Thanksgiving is a day of reunions, family celebration and lots of food. It is a day we are grateful for our family and loved ones, and that includes our pets!
Thanksgiving can be a fun day for your dog as well. Is your family watching the Macy's Thanksgiving Day Parade or in front of the television watching Football? Chances are your dog would love to hang out with your family on the couch and watch along. Does your family like to go outside and play an annual game of football? Let your dog join in on the fun. Your dog will enjoy running around the yard with you and burning off some energy.
Before throwing your dog into a crowd of new people, be sure to properly introduce everyone to your furry family member to make sure he/she is as comfortable as possible.
Thanksgiving tends to revolve around food. Copious amounts of food. Here is a list of foods that are dog friendly and foods that are not safe for your dog to eat on Thanksgiving.
Safe Foods (in moderation)
* Turkey Meat
* Pumpkin
* Mashed Potatoes
* Cranberry Sauce
* Macaroni and Cheese
* Green Beans
Dangerous Foods
* Onions
* Garlic
* Grapes
* Chocolate
* Walnuts (nuts in general)
* Alcohol
Feeling stuffed and bloated after dinner? Burn off some of that Thanksgiving Day Feast by going on a walk with your dog! An evening walk can be a fun Thanksgiving Day tradition for the whole family.
From everyone at Adopt-A-Dog, have a safe and fun Thanksgiving!