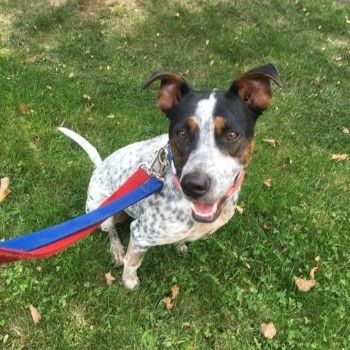 January is National Walk Your Pet Month! It may be chilly out, but walking is still a great way to bond with your dog. Not to mention snowy walks can become fun adventures.
Going on walks can benefit your dog in many ways. For starters, walks can help your dog become more social. Running into other walkers and dogs can help teach your dog how to act around strangers. It is also a good opportunity to teach your dog how to properly greet and interact with other dogs.
A walk will help burn off your dog's energy and can get their "crazies" out. But it also helps them release destructive energy. Some dogs that are cooped up for too long and not exercised may start chewing on things he/she is not supposed to or start getting into trouble. These can be signs that your dog is getting bored or needs some exercise.
Going on a walk is great form of exercise for dogs of all ages. They get to be outside in the fresh air and experience new scents. So get walking!
When you finish up your walk in the winter months, be sure to wipe your dog's paws down. You want to make sure to get the salt off your dog's paws. Not to mention warm them up a bit.
Great spots in Westchester to take your pup for a walk:
• Ward Pound Ridge Reservation Trail – Pound Ridge, NY
• Mountain Lakes Park Trail – North Salem, NY
• North County Trail – Yorktown Heights, NY (And other parts of Westchester)
• Teatown Lake Reservation – Ossining, NY