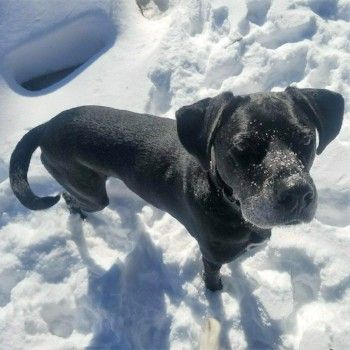 With Fairfield and Westchester County getting slammed with Nor'easters, it is the perfect time to talk about cold weather and winter storm pet safety.
• Keep your dog inside. Try to only let your dog out specifically for bathrooms breaks and to let out some pent up energy.
• Bundle up outside. When you are bringing your dog outside, make sure he or she is prepared. If you have a smaller dog, you might want to think about putting a jacket or sweater on to keep them warm.
• Dry them off. When bringing your dog inside, make sure to dry them off and wipe down their paws. Salt used during storms can burn or irritate your pup's paws. Occasionally when a dog is outside in the snow, little snow ball type clusters form on your dog's paws. If this happens, use a warm towel to melt them off and then dry their paws with a dry towel.
• Stock up. In less than a week, towns in Westchester County and Fairfield have had two (multi-day) power outages. When you are stocking up on food and water for your family, make sure you have enough pet supplies as well.
• Keep them warm. If you lose power, the temperature in your house will drop at night. Make sure your dog has blankets, beds or towels to keep them warm while they sleep.
While storms and Nor'easters can be tiring, it is also a good time to spend some quality time with your dog. Cuddle up under the covers and spend the day in bed relaxing with your pup. Being trapped inside is also a good time to try and teach your dog some basic commands.
We hope everyone has been safe the past couple days and if you don't have power, you get it back soon!