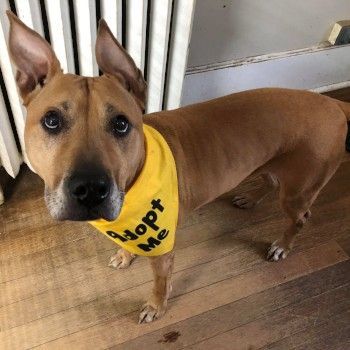 This week's blog is a two-for-one! April 29th is National Pet Parents Day and April 30th is Adopt A Shelter Pet Day. Two very important days!
National Pet Parents Day
First we would like to thank all of the pet parents out there for giving your pets a loving home!
A great way to celebrate this day is to spend some quality time with your pet. Fairfield County and Westchester County have a lot of great dog friendly, hiking and walking trails. End the day by posting a cute selfie with your pet to let everyone know how awesome it is being a pet parent!
Are you looking to be a pet parent? Adopt-A-Dog is open 7 days a week with plenty of dogs looking for forever homes! We are also having an Adoption Day this Saturday, April 28th from 10am-4pm. Adopt-A-Dog is located at 23 Cox Ave, Armonk, NY.
Adopt A Shelter Pet Day
A great way to celebrate Adopt A Shelter Pet Day is by spreading awareness. If you have adopted a shelter pet, post a picture of your pet, tell their story and include the hashtag #adoptashelterpetday. You can also spread awareness by sharing pets available for adoption on your social media pages. The more people that see a pets page, the better chance they have at getting adopted and finding a home.
Why You Should Adopt:
• You're saving lives - Adoption is so important. When you take one dog home, you are not only saving that dog's life, you are also freeing up a spot in the shelter to take in another dog in need.
• Adoption fee & other benefits – Adoption is far less expensive than buying a dog. Many adoption organizations also spay/neuter, microchip and vaccinate all of their dogs before putting them up for adoption. Some adoption organizations, like Adopt-A-Dog, also include training for your new furry family member if needed.
• Gratitude – Adopted dogs know you have changed their life. They are forever grateful and will shower you with love and kisses.
• Adopting an adult dog – Puppies are a lot of work. Many adult dogs in shelters are already house broken and are easier to train and take care of.
These are just a few reasons why adoption rocks. The next time you or a friend are interested in having a new furry friend, please think about the homeless pets that are waiting patiently in kennels runs day after day, hoping to find a forever family.
Remember, Adopt Don't Shop!