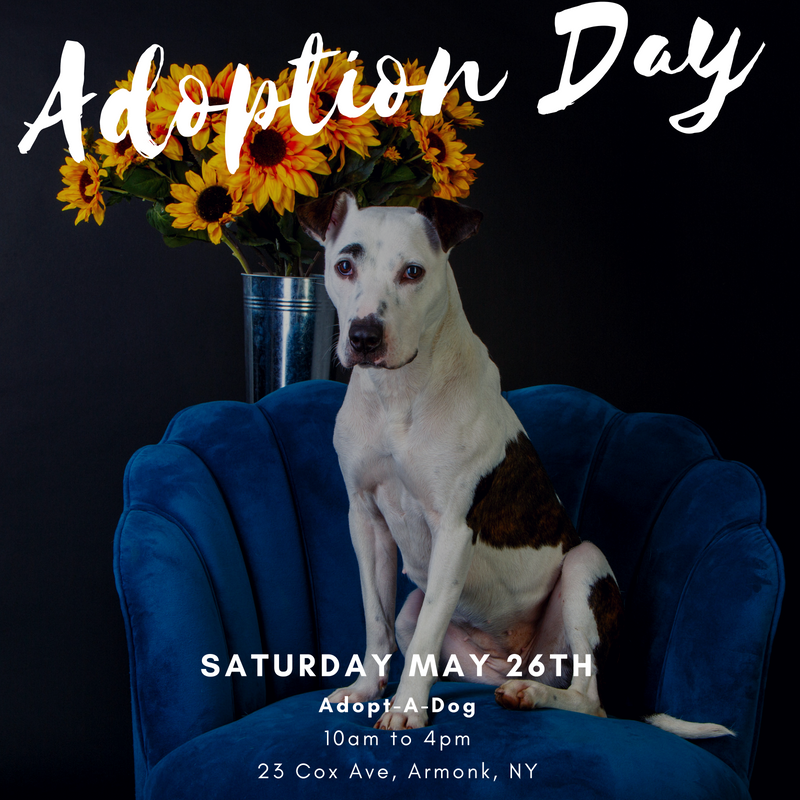 Do you plan on staying in the Westchester/Fairfield County area this Memorial Day Weekend? Then we have the perfect event for you! On Saturday, May 26th, we will be having our monthly Adoption Day!
At Adopt-A-Dog you are bound to find your best friend. We have dogs with every personality, just waiting to find a home. Small dogs? We have them. Big dogs? We have them. Active dogs? We have them. Lazy dogs? You bet we have them.
The Adoption Day will be held here at Adopt-A-Dog. We are located at 23 Cox Ave, Armonk, NY. If you have any questions about the event please feel free to email us at info@adoptadog.org or call us at 914-273-1674. To learn more about our adoptable dogs, check out our website at adoptadog.org.
To be pre-approved for adoption prior to our event on May 26th, please fill out our online application at adoptadog.org.
We hope to see you soon!