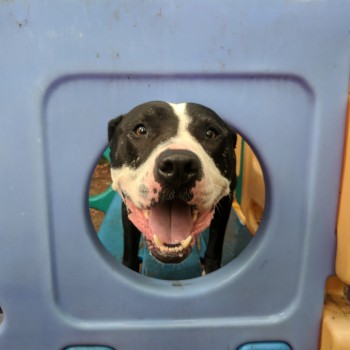 Has your dog seemed extra-happy lately? That is probably because National Dog Day is this Sunday! National Dog Day is a day to celebrate your fur-babies, working canines and giving some love to homeless dogs.
The weather for National Dog Day is looking great, so do something outdoors with your dog! We suggest going for a hike, hitting the pool/beach or visiting a dog-friendly restaurant!
If you don't have a dog to spend the day with, visit your local shelter and help shelter dogs celebrate National Dog Day. You can help shelter pets celebrate National Dog Day by spending time with the dogs, dropping off donations, adopting a dog and posting adoptable dogs on your social media pages. Word of mouth is one of the best ways to spread awareness of dogs in need of homes.
If you are hoping to adopt a dog on National Dog Day, Adopt-A-Dog is open on Sunday's. Feel free to stop by and meet some of our adoptable dogs. We are located at 23 Cox Ave, Armonk, NY. If you have any questions please feel free to email us at info@adoptadog.org or call us at 914-273-1674. To learn more about our adoptable dogs, check out our website at adoptadog.org.