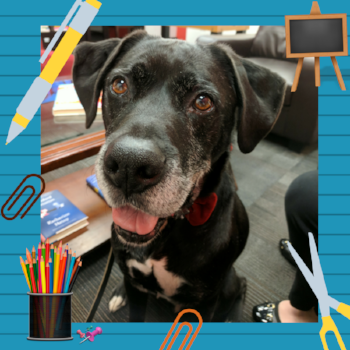 Your kids may not be the only ones bummed they're going back to school.
Your dog probably spent the past few months with you and your kids: playing, relaxing, napping. They might have gotten used to having people around all day.
Want to help your dog cope with this change?
Make extra time in the morning and evening to exercise your dog.
Give your dog something to do and focus on throughout the day. Try giving them puzzle toys or puzzle feeders.
Leave some background noise on for your dog. Your dog is used to the hustle and bustle of a full house. They may enjoy some light music.
Hire a dog walker or send your pup to doggy daycare. This way your dog will have some human interaction, get to exercise and maybe even socialize with other dogs.
We hope these tips help and everyone has a good first day of school!