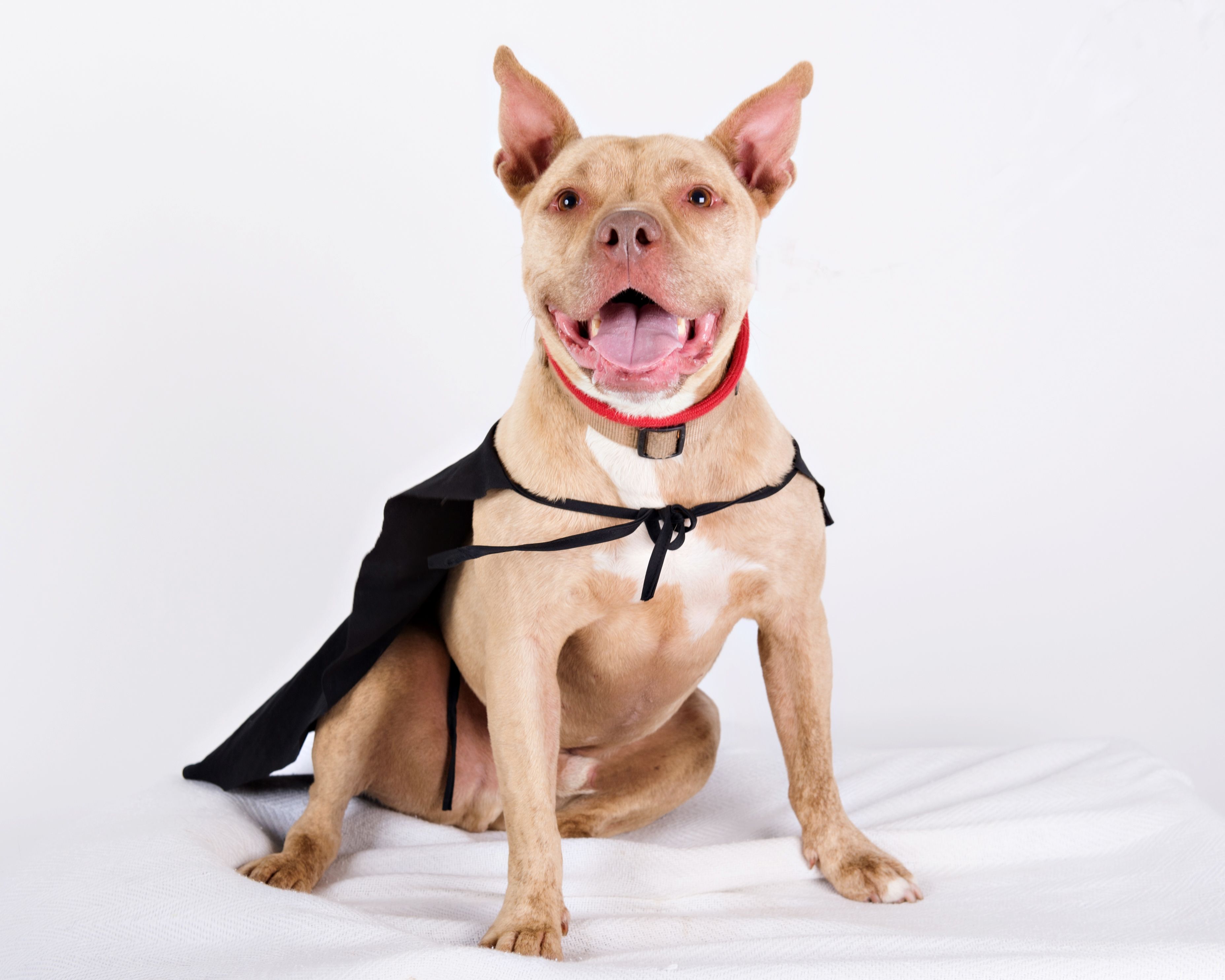 Over the past eight months of being shuttered indoors, an increasing number of Americans have turned towards furry friends for companionship. Dog adoptions across shelters, pet stores, and private breeders have skyrocketed, with some breeders reporting waitlists well into 2021. Perhaps you, too, are considering adding a four-legged friend to your family, but you're not sure whether to adopt from a shelter or purchase an animal privately. In honor of National Adopt a Shelter Pet Month, here are 5 reasons to rescue an adoptable animal in need.
1.You'll save a life.
Every year, around 1.5 million shelter animals are euthanized according to the ASPCA (that's 670,000 dogs and 860,000 cats) due to over-capacity. By adopting an animal from either your local pound or nonprofit animal rescue, you're not only saving that animal's life, but you're also freeing up space to accommodate other stray or rejected animals.
2.It's good for your mental health (and the dog's).
Since March, the average percentage of adults showing symptoms of anxiety or depressive disorders has risen to 40.1%. Social isolation, job loss, and generalized fear have all contributed towards this increase. Research has shown that adopting a pet helps to alleviate some of the symptoms of various mental illnesses by decreasing stress, providing companionship and motivation, and encouraging exercise. Additionally, shelter dogs have often experienced trauma and neglect, and providing them with a stable, loving home, can help increase their psychological health. By adopting a pet in need, you'll have a partner alongside you as you seek to improve your emotional wellbeing. 
3.You're not supporting cruel breeding facilities.
Puppies purchased from pet stores frequently come from puppy mills or congested facilities, where they are often abused, trapped in dirty cages, and don't receive proper veterinary care. By supporting a local shelter instead, you're fighting back against these cruel practices. Plus, you're inspiring others around you to do the same. When your friends and family ask where you got your pet from, you can tell them, "Opt to adopt!"
4. You'll save money and get more services.
Buying a purebred animal can cost up to $2,000! From there, you'll still need to pay for initial vaccinations, a microchip, and potentially training. All animals at Adopt-A-Dog have already been vaccinated and microchipped, and adoption fees are about 10-20% that of a traditional breeder. You'll also have access to our behavior and enrichment programs to ensure as smooth a transition as possible as you welcome your pet into your home.
5.You'll get a wider selection of animals
At an animal shelter, you'll find the widest variety of animals in terms of both age and breed. It's also been established that mutts have a longer life expectancy than purebreds. And while puppies are cute, having an adult dog that is usually already trained, will you save you energy and training expenses.
Ultimately, adopting a pet is a commitment to nurturing that animal throughout its entire lifespan, and the decision to do so should not be taken lightly. If you are seriously interested in making the commitment to add a shelter pet to your home this October, please contact info@adoptadog.org.