If you want to be in the know about what's going on at Adopt-A-Dog, you've come to the right place.
---
Clear The Shelters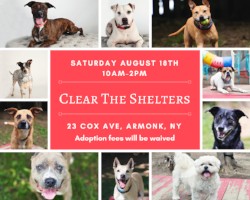 Clear the Shelters is on Saturday, August 18th! Stop by the Shelter between 10am-2pm to adopt a dog, no adoption fee!
 Clear the Shelters is an event where more than 40 local NBC and Telemundo television stations team together with hundreds of animal shelters across the country to help find new homes for thousands of homeless pets. All adoption fees will be waived.
We are located at 23 Cox Ave, Armonk, New York.
---
Saving Pets Challenge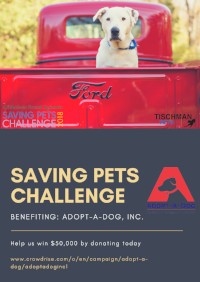 Thank you all for helping to make The Saving Pets Challenge a success! We raised over $14,500! With your help, anything is possible. Thank you so much.
---
Fairfield County's Giving Day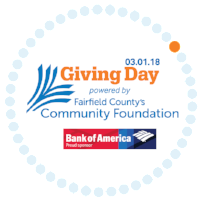 Thank you all for helping to make Fairfield County's Giving Day a success. We were able to raise $5,800! The dogs of Adopt-A-Dog send their love and thanks!
---
Studio 54 was a huge success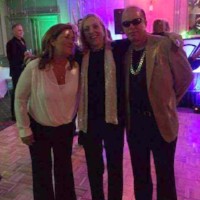 Carriage House Motor Cars hosted a Studio 54 Party on Saturday and it was a huge hit! The dance floor was packed all night and the outfits were amazing. Thank you to everyone who came out to have some fun and support the dogs.
Thank you Carriage House Motor Cars for another great fundraiser!
---
Paws for Change - Youth Awards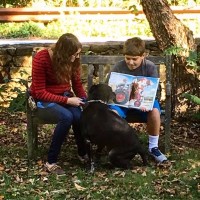 Looking for a way to teach kids the value of philanthropy? We've designed a special fundraiser just for them! With Wrists for Rescue, your children or grandchildren can choose a dog (or dogs!) they want to help and then wear their heart on their sleeve. Click to read more and get involved.