Response To COVID-19
Adopt-A-Dog has temporarily closed to the public.  Adopt-A-Dog wants to ensure the safety of the public, volunteers and staff. Staff are on site caring for the dogs and are giving them the best care possible during this difficult time.
 Adopt-A-Dog will be operating with limited appointments for foster and adoption.  The shelter is in need of the community to offer their homes for fosters and supplies.  To apply to be a foster please use this link to fill out the online foster application.
To spread awareness tell your friends about fostering for Adopt-A-Dog.  All foster through Adopt-A-Dog receive all the supplies needed in order to care for the dog.  This includes, food, crate, toys, medicine if needed, etc..
Plan ahead: Pet owners are encouraged to make plans for their pets in case someone in the home falls ill. People should stock up on two extra weeks of pet supplies and identify a pet sitter who can help out if the pet owner becomes hospitalized. 
A big thank you to these families for opening their homes to these dogs!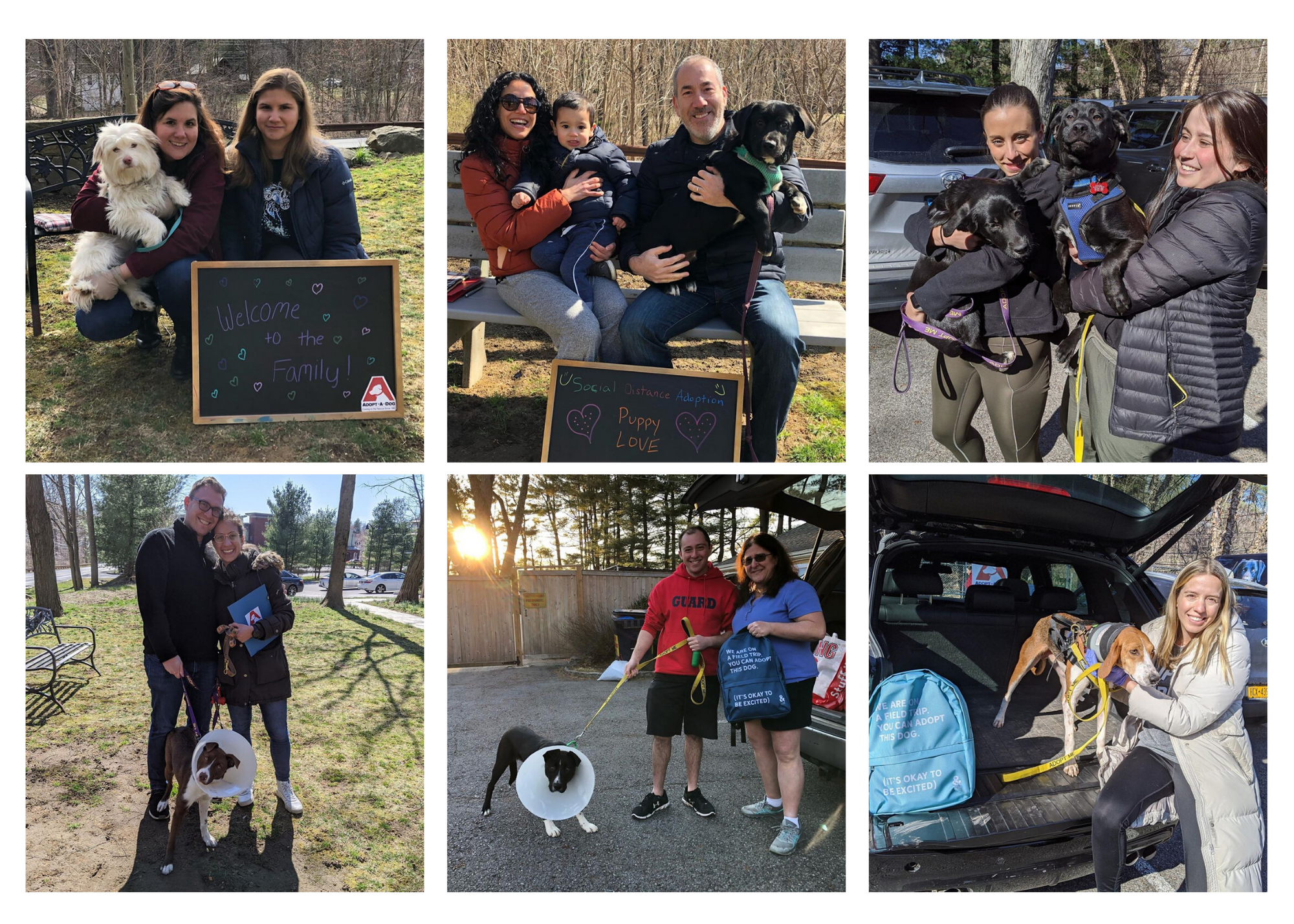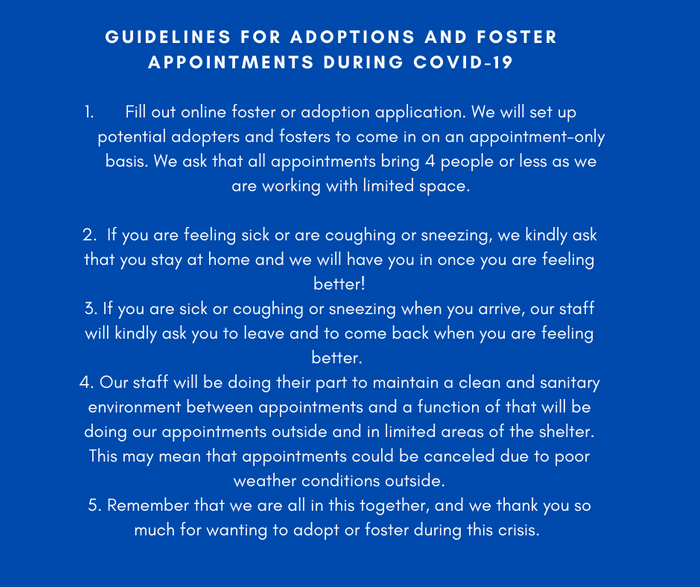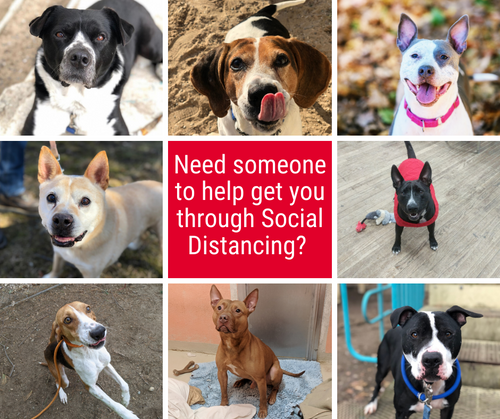 ---
As we learn more and more about the Coronavirus we would like to share with the public what steps Adopt-A-Dog is taking in response to prepare for any possible impacts the COVID-19 has on our dogs and our community of pets and people. 
At Adopt-A-Dog we have staff on site who are giving the dogs the best care possible while we work through this situation.  We have closed the shelter to the public for the safety of our staff and the community.  This means that we are closed to volunteers and adoptions.
Please make sure you are prepared for yourself, family, and your pet in case you become ill or are quarantined.
How to prepare your pet in case of emergency:
People should identify a family member or friend who can care for pets if someone in the household becomes ill.
Have crates, food and extra supplies on hand for quick movement of pets.
Keep all animal vaccines up to date in the event boarding becomes necessary.
Ensure all medications are documented with dosages and administering directions. Including the prescription from your veterinarian is also helpful.
Pets should have identification: collar with ID tag and microchip (best practice is microchipping).
This situation is fluid and information has been changing – we will continue to update you if anything changes with Adopt-A-Dog.  Keep yourself informed by referencing up-to-date information provided by the CDC, the World Health Organization, the American Veterinary Medical Association, and the World Organization for Animal Health. 
The World Health Organization (WHO) released a statement saying "there is no evidence that dogs or cats can be infected or could spread the virus that causes COVID-19'.
At this time we are accepting foster applications for emergency on-call fosters. All fosters with Adopt-A-Dog receive vet care, crates, supplies and food for the dog. Foster Application
This is the time for the community to come together and work together to help each other and homeless pets in need.