Volunteer From Home Guide
1.      Make An Enrichment Feeder
2.      Make Enrichment Toys
3.     Hold A Donation Drive 
4.      Wash-N-Bark
---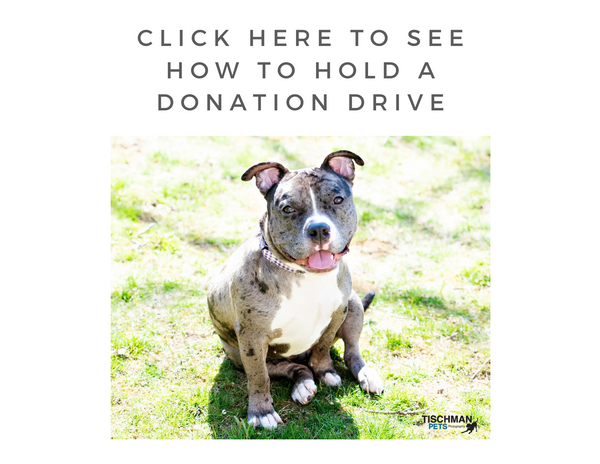 ---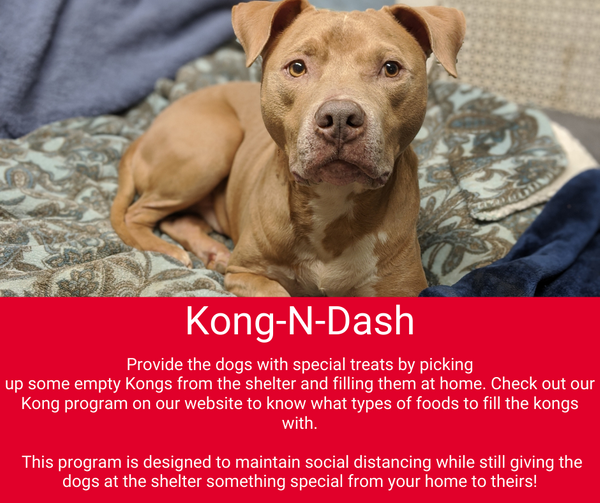 How To Make An Enrichment Toy Using A Kong
First things first – you need to have a Kong! Let us know ahead of time that this is an activity that you'd like to participate in – you can send us an email, and we will be back in touch with you to let you know the best time to stop by the shelter and pick up the Kong(s). We will leave them in a bin by the front door of the shelter. Also, if you would like to purchase Kongs for the shelter that would be great too!  When you are finished, make sure you fully freeze the kongs, let us know you would like to drop them off and we will have a cooler waiting on the front steps to collect them.
Next, make sure that you have plenty of food items to stuff inside a KONG.  Here are some simple one-ingredient stuffers to get you started:
Peanut Butter — Smeared or Stuffed
Canned Pumpkin — Smeared
Canned Premium Dog Food — Smeared
Cottage Cheese — Stuffed
Ground meat, raw or cooked — Smeared or Stuffed
Greek Yogurt — Stuffed
Kibble — Capped with a thick paste (such as peanut butter) to keep it inside the Kong
Check out this video to see how to stuff the Kong
The following diagram will give you an idea of how to go about filling the Kong. Click here to see more safe ingredients you can use.
Useful tips:
Make sure to cover both ends of the Kong with some sort of thick paste (such as peanut butter/cream cheese/canned dog food/etc. so that your layer(s) of ingredients don't spill out.
Once you have made your Kong, place it in the freezer and let it freeze solid – this helps the Kong last longer once we give it to one of the dogs at the shelter.
Reusing drink holders make a great Kong holder during the stuffing and freezing stage. A coffee mug makes a great single Kong holder for stuffing as well.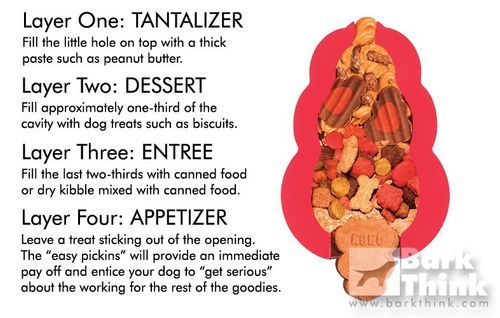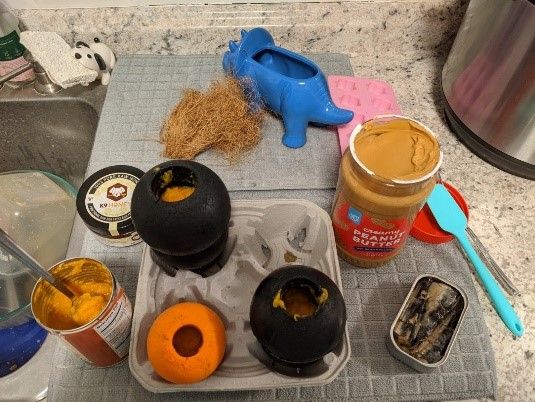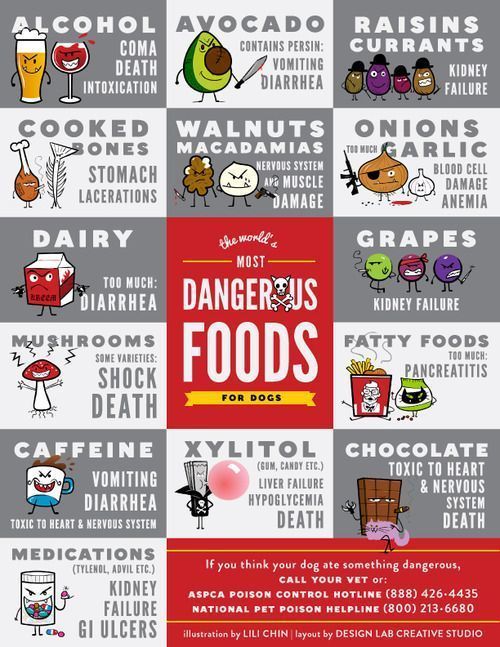 ---
How To Make Enrichment Toys
Enrichment toys are super fun to make; all you need is some fabric that you don't need anymore.  Using fabric is great, this way when a toy needs to be cleaned it can be put in the washing machine.  The dogs at the shelter love to play with these toys and we are sure your dogs at home will love them too.  If you are one of our junior volunteers, make sure to check with your parents before cutting up any fabric!
Check out these links below to create your dog toy
What you can make with a tennis ball and T-shirt
What you can make with fleece or towels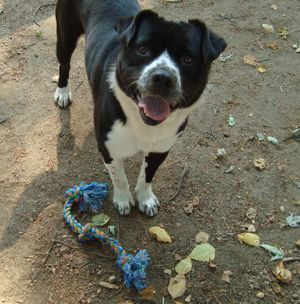 ---