Adoptions Program
Adopt-A-Dog has over 30 years of experience placing animals into forever, loving homes. Individualized care is shown to each dog at the shelter in preparation of their adoption. We get to know our dogs inside and out, in order to provide adopters with as much information about their potential new family member as possible. The relationship we develop with our adopters is one of transparency, respect and support.
We provide thorough training for each of our dogs, and this knowledge is passed on to our adopters in order to make a dog's transition into a home as smooth as possible. Whether a first time or lifelong pet owner, we are with our adopters every step of the way, including after adoption.
Volunteer Program
The Adopt-A-Dog Volunteer Program provides opportunities for interested individuals, student groups, organizations, and corporations to help Adopt-A-Dog with numerous activities.
If you have a love for dogs and want to help enrich the lives of our homeless dogs in need, volunteering at Adopt-A-Dog may be the right place for you.  Our volunteers bring a diversity of interests, knowledge, expertise and support to our organization.
The purpose of the Adopt-A-Dog volunteer program is to provide a welcoming environment where our organization can create a positive impact on our community and give people the chance to dedicate their time making a difference into the lives of homeless animals any way they can.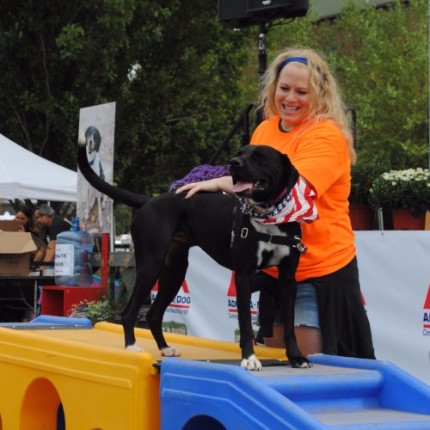 Behavior & Enrichment Program
The Adopt-A-Dog Behavior & Enrichment Program involves the evaluation of each dog by Adopt-A-Dog's animal behavioral specialist who determines the appropriate training that will help the dog become properly socialized and adoptable. The program includes two different aspects: an enrichment program that maintains the quality of life of each animal housed at Adopt-A-Dog; and a training program that includes structure, consistency and obedience. Each dog has their own individualized training program, and spends time outside of their kennel run at a minimum of three times a day. Every interaction with the dogs is seen as an opportunity to help the dog become as adoptable as possible. Activities for each dog occur inside and outside the kennel, and are vital to the overall health and well-being of each dog housed at Adopt-A-Dog.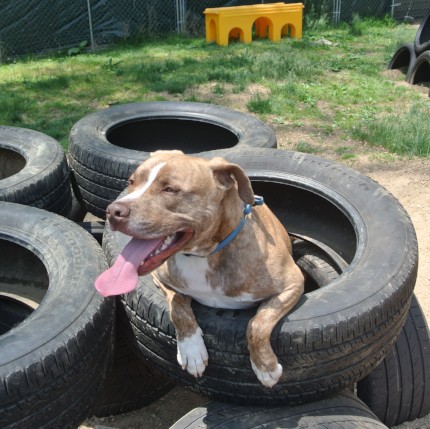 Home-to-Home Program
The Home-to-Home Program was established in order for Adopt-A-Dog to be a resource for the community when individuals are faced with having to bring a pet to the shelter. The goal is to rehome the pet without the pet having to come into the shelter. Adopt-A-Dog will facilitate the adoptions process for the owner, promote the pet on its' website, and work hand-in-hand with the owner to achieve a successful placement of their pet. The owners are encouraged to bring their pet to adoptions days held at the shelter, as well as provide pertinent information and pictures which are used to assist in promoting the pet in need. This Program acts as a safety net for owners who need placement for their pet.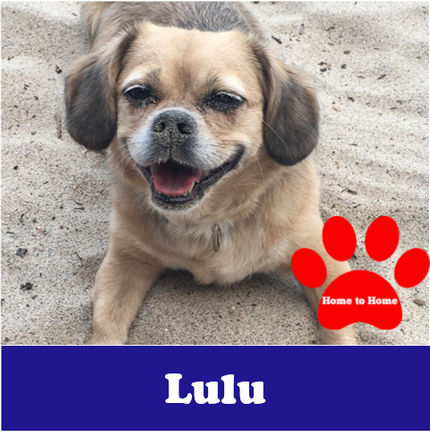 Foster To Adopt
It can be a pretty big decision to adopt a dog, and one that is made a little bit easier when you choose to foster to adopt! Fostering to adopt gives you the opportunity to have the dog you are interested in adopting in your home for a trial period, typically about a week, so that you can decide whether you would like to proceed with adopting them. This is especially helpful for dogs that are in our advanced behavior program, or for brand new dog owners.
How Does it Work?
Fill out our adoptions questionnaire online and we would set up a time for you to come in and meet the dog or dogs that you are interested in adopting. In your appointment, we would discuss whether the dog or dogs that you are interested in are available for a foster to adopt.
If they are, we would set up a time for you to either pick them up or if you have another pet at home we would bring them to ensure they get along. We would bring all of the supplies necessary for a foster such as food, crate, bedding, toys, bowls-the works!
Our Adoptions and Foster team would stay in touch with you while you are fostering to address any questions, concerns and comments and when you are nearing the end of your foster-to-adopt, we would set up a time for you to come in and adopt!
If for whatever reason while fostering to adopt you change your mind about the dog you are interested in, please let us know so we can either suggest a new dog or wait to see if a better match comes along. If you choose not to adopt while doing a foster to adopt, we will work with you to help find a better match next time. We would much rather a potential adopter be open with us about what they are looking for so that both the adopter and their new canine family member are in agreement!