Who We Are
Adopt-A-Dog's Mission is to save, socialize and secure loving homes for unwanted or abandoned dogs.
Adopt-A-Dog accomplishes this goal by providing the highest standard of care for dogs in need with a particular focus on ensuring that all aspects of their overall health and well-being are addressed. Our vision is to create a community where there is a home for every dog.
Our Core Values are Dedication, Compassion, Love, Understanding and Patience.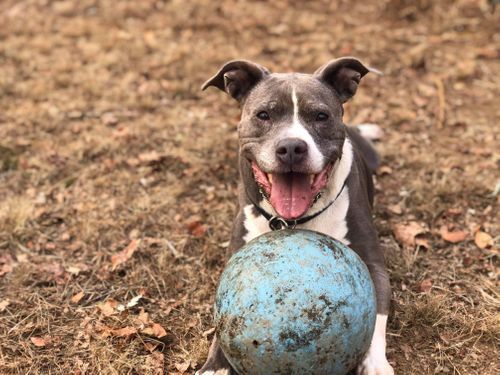 History of Adopt-A-Dog
Adopt-A-Dog was established in 1981 when Greenwich residents Donna Nives, Gloria Scheuer and Pam Fahnestock became concerned about the growing number of abandoned animals languishing in local shelters. The three friends incorporated a nonprofit organization headquartered in Greenwich, CT to address the problem by advertising dogs and cats that were available for adoption and placing them in new homes. The organization was successful in working with local shelters to find homes for animals and continued to expand and grow. In 2002, Adopt-A-Dog acquired a former veterinary clinic located in Armonk, NY where they established their own animal shelter for abandoned and unwanted dogs and cats. Today, Adopt-A-Dog has a staff of 15; houses between 35-40 dogs at any given time; and collaborates with local organizations to educate the public about animal welfare.
Adopt-A-Dog is a NY State Department of Agriculture Licensed Not-for-Profit Animal Adoption and Rescue Organization, License #RR017.